Facilities and Venues
OUTSTANDING LOCATION
Concordia University Chicago is a 15 minute train ride from Chicago's Loop. Our students benifit from close proximity to nationally recognized playhouses such as The Goodman Theatre, Steppenwolf, Lookingglass, Chicago Shakespeare Theatre, Second City, and over 200 professional storefront theatres.
WERNER AUDITORIUM
Werner Auditorium is proscenium theatre located at the center of the Concordia University Chicago campus. Musicals, One-Acts, and large scale productions are staged in Werner Auditorium.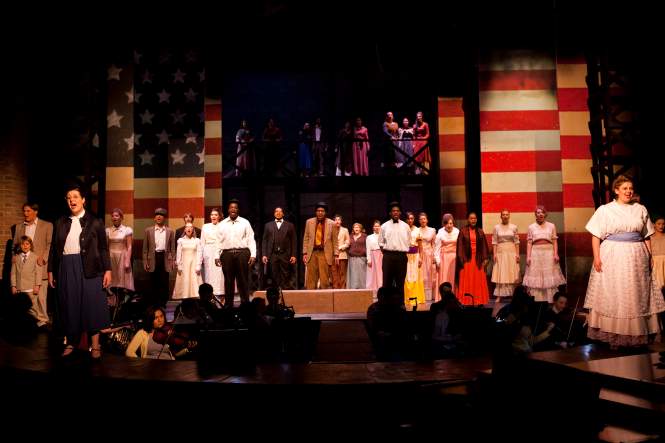 BERGMANN THEATRE
Bergmann Theatre provides a more intimate setting for smaller scale productions, student one-acts, as well as space for classroom lab opportunities. As a truly flexible performance space, past productions have enjoyed arena, alley and proscenium staging.